Gilley's Wild Bull Chili
Our story began with our Texas chili seasoning mix. Riding the bull at Gilley's can work up a hunger, so Mickey served up his special Wild Bull Chili for all them hungry cowboys. Now y'all can make Mickey Gilley's Wild Bull Chili at home with Mickey's seasoning mix and just a few ingredients. The chili was served nightly at Gilley's and now you can buy it and serve it up however you like.
A Premium Texas Beer
Gilley's Texas Blonde Ale
Our beer is locally crafted by No Label Brewing Co. in Katy, TX. it is distributed in the Houston area and parts of Texas. Back in the Urban Cowboy days it was brewed by the folks at Shiner and sold in the World's Largest Honkytonk.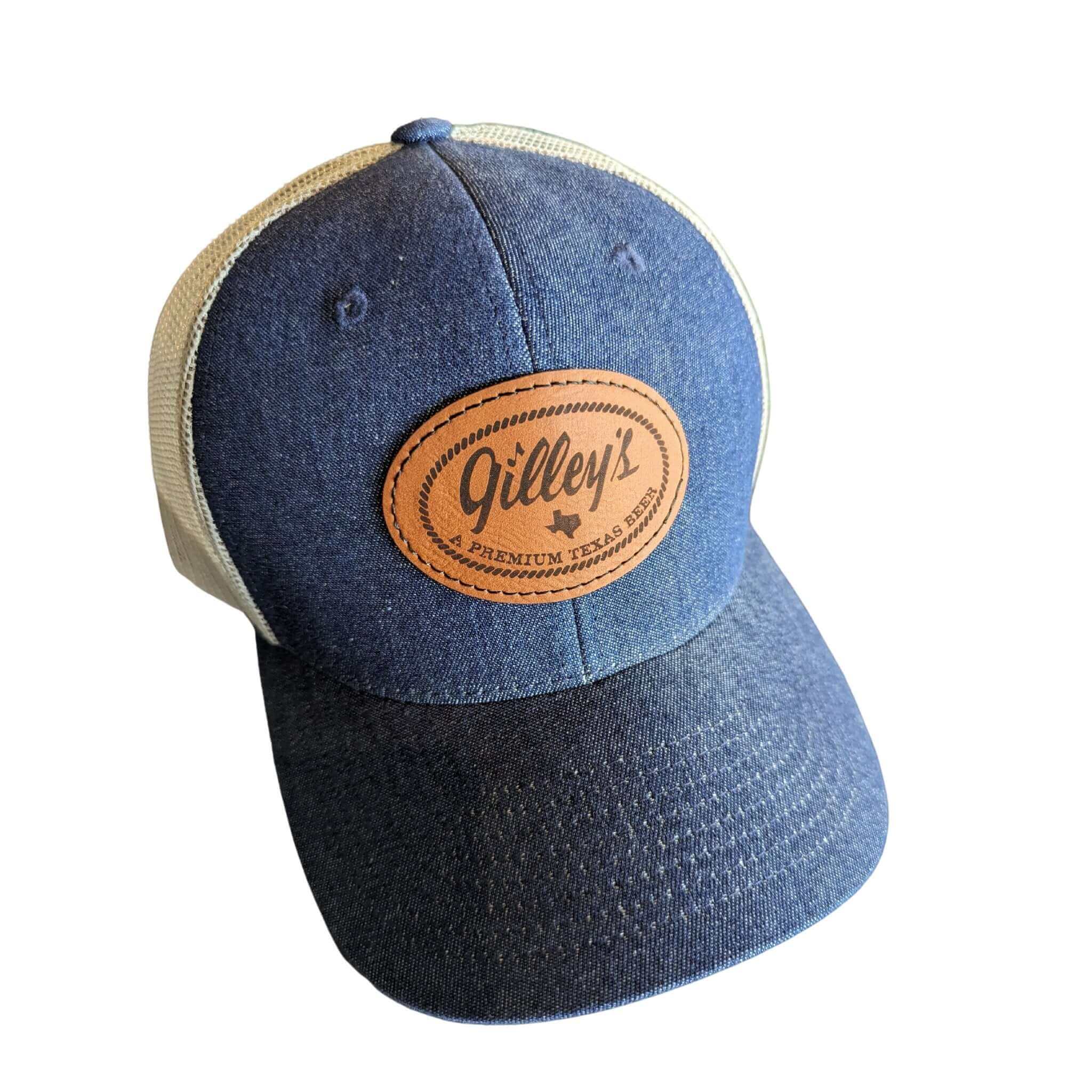 New Item!
Check out our new Gilley's Premium Beer Trucker Caps! Six panel cap with denim and beige mesh. Adjustable snap back!
Secure transactions
Transactions are handled with bank-grade security.
Simple checkout
Our secure checkout is quick and easy to use.
Get in touch
Have questions? Get in touch with us at any time.
FAQ
When will I get my order?

We typically ship out the next business day after an order is placed.
My shirt doesn't fit what can I do?

We will be glad to swap your shirt out with a different size if it is within 30 days of purchase. Let us know at sales@gilleysfoods.com
Is this website affiliated with Gilley's?